St Peter has a variety of ministries to help both our congregation and our community.
Orphan Grain Train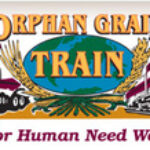 Orphan Grain Train is a clothing ministry. Twice a year St. Peter hosts a used clothing drive for clean and lightly used clothing. At the end of the collection period volunteers will deliver the clothing to the Orphan Grain Train warehouse in Wilmington DE. Volunteers are encouraged to offer their time to sort and box the donated clothing. Warm weather clothing is sent to Haiti and the cold weather clothing is sent to Appalachian Tennessee.
Prayer Shawl Ministry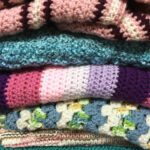 Prayer Shawl Ministry is a ministry of the women of the congregation. Bi-weekly they gather at the church to knit prayer blankets and shawls. With a prayer, these are given as a gift to those who are in need of comfort and prayer. You need not know how to knit to participate. We can teach you.
Family Promise
Family Promise is a temporary housing ministry. Families who need housing while transitioning to permanent housing board at selected churches who offer their facilities. Several times a year St. Peter teams with Hopewell Presbyterian Church to host Family Promise. Members of St. Peter provide meals and staffing for selected days that Hopewell Presbyterian hosts.
Youth Ministry
Youth Ministry for Jr. and Sr. High meets periodically for fellowship, service, and fun activities. A time in the word of God is a part of these gatherings because we always want to reinforce our identity as children of God who seek to walk in faith with Christ. Service is often a part of the year's activities since we seek to live out our faith in action.
Lambertville Food Pantry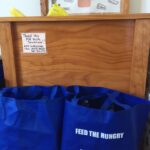 St. Peter supports the Lambertville Food Pantry. Members and friends are encouraged to bring food and basic necessities to the church. There is usually a theme for the month (ex. Paper goods or pasta and sauces) but all donations are welcome. Once a month volunteers from the congregation will deliver the items to the pantry.
Choice One Pregnancy Center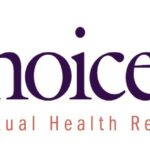 St. Peter supports Choice One Pregnancy Center. For those women and men who choose life for their children, we want to be there to help. We don't want to just talk about being pro-life but we want to be there to help those in need. Some of our members volunteer as counselors and others simply support this ministry with financial gifts.
Operation Christmas Child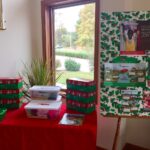 Operation Christmas Child provides gifts at Christmas for children who would otherwise not receive any. These gifts go all over the world to help support the ministries of Christian Churches as they seek to share the love of Christ.