Prayer Ministry Team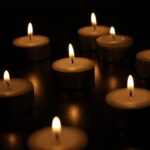 This team is focused on both prayer and evangelism work, setting up booths at local fairs and hosting social events, like movie nights, while also organizing prayer vigils throughout the year.  Bob Maguire and Kevin Lauricella are the contacts.
Young Family Ministry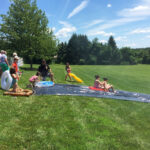 Periodically throughout the school year the young families of the congregation and their friends gather for fellowship and play. This past year we watched movies, played in the snow, planted potatoes, and watch some old time Baseball. We gather to encourage one another and to equip one another in teaching the faith to our children.  Contact Jason Bloom
Tuesday Men's Breakfast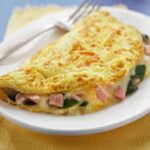 Join a group of men who meet the 2nd and 4th Tuesday mornings of the month at Orlando's Grill (310 NJ-31, Hopewell) around God's Word and breakfast.  Often the discussion focuses on the past Sunday's sermon text and we have the opportunity to reflect further on or ask questions about the sermon topic.
 Women's Book and Dinner Group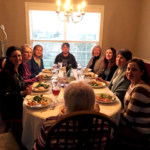 The Women's Book and Dinner Group meets every two to three months, rotating homes, sharing food, discussing the book we read, and choosing our next book.
Second Saturday Men's Breakfast Club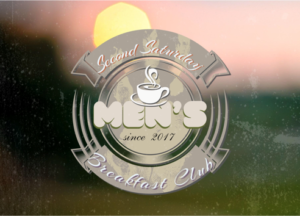 Second Saturday Men's Breakfast Club is a new gathering of men for fellowship. We meet at 7:30 am at the church. Again the gathering is informal and meant primarily as a time when the men of the congregation and their guests can gather to connect and deepen relationships.
NOAH Seniors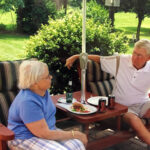 NOAH Seniors is a senior's fellowship group from St. Peter and their friends. NOAH stands for "Not Over Any Hill" – and it's true, for this group is ready and active.  Whether it is simply lunch together, a play, or some kind of outing, this group enjoys being together and meeting new people.
Congregational Picnics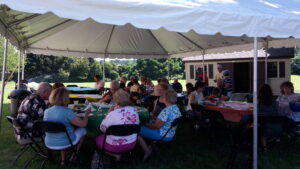 The congregational picnic is typically held in late June.  This is a time for all members and friends of the church to gather for some good food, conversation, music, and games.  There is always plenty of each!