Christian  education is a lifetime endeavor.  Children should be involved from the earliest ages in learning about Christ's promise to them, and this education should continue for the rest of a person's life.
St Peter Lutheran church offers educational opportunities for people of all ages.
Nursery School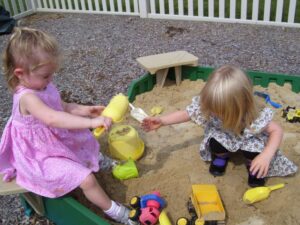 St. Peter operates a Christian nursery school for children ages 2 through 4 in preparation for kindergarten. Children are introduced to some of the simple truths about God, our world, and themselves. They learn that we all have a loving and forgiving God who wants us to relate to him in faith and love.
For more information, please visit the nursery school web site at www.stpeterns.org.
Train up a child in the way he should go; even when he is old he will not depart from it.

Proverbs 22:6
Sunday School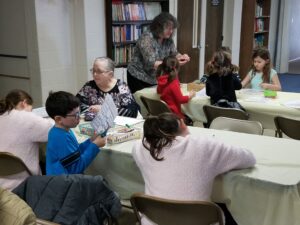 Sunday school is an opportunity for children from preschool through high school to gather in age-appropriate groups to learn Bible stories and the truths of God's Word. The classes meet on Sunday mornings at 8:15, but take a summer break.
Parents are encouraged to attend Sunday school with their children, or to attend our Adult Bible Study that occurs at the same time.  It is a most wonderful way to pass on the faith to the next generation.
And these words that I command you today shall be on your heart. You shall teach them diligently to your children, and shall talk of them when you sit in your house, and when you walk by the way, and when you lie down, and when you rise.

Deuteronomy 6:6-7
Confirmation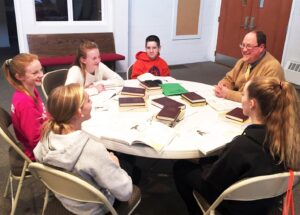 Confirmation is a very special time in the life of a young Christian. Here at St. Peter Confirmation is the opportunity to spend two years with the Pastor in study of the basic doctrines of the Christian faith. We study the 10 Commandments, the Creed, the Lord's Prayer, Baptism and the Lord's Supper. While there is an emphasis on teaching the faith, the goal is faith formation and spiritual maturation. This is also a wonderful opportunity for our young people to develop a deeper relationship with the Pastor giving them yet another asset in building a healthy life.
Generally, Confirmation meets on Tuesdays during the school year for those who are in 6-8th Grades.
Adult Bible Study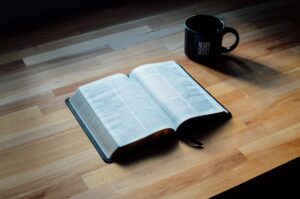 Adult Bible Study meets on Sunday mornings during the Sunday School hour (8:15 – 9:15 am), but takes a summer break.
Women's Bible Study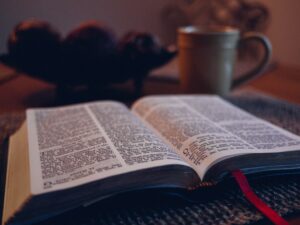 Women's Bible Study meets on Thursdays at 10:00 am at the church. The current topic is a survey of the Bible. Each week one book of the Bible is chosen to examine more closely. The overall theme and salient points of the book are identified so that participants may have a fuller understanding of all of God's Word. An emphasis on life application and prayer are also an important part of the women's time together.
Vacation Bible School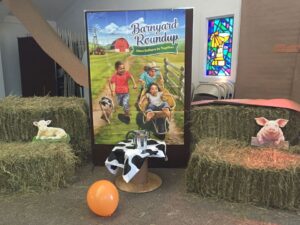 Vacation Bible School is typically held here at St. Peter in mid July.  We have a new, fun theme each year.  Through song, games, and lessons VBS is a wonderful week in the summer to nurture the faith of our younger children (Pre-school through 4th Grade).