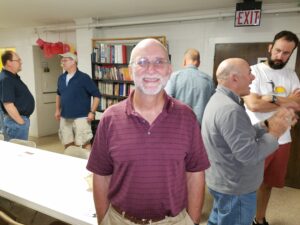 This month at the Second Saturday Men's Breakfast, St Peter welcomed Ed Miller as a guest speaker.  Ed is the Director of Development for the National Center for Biblical Parenting.   After introducing us to his ministry, he addressed the topic of honor.  Ed is a life coach to families and a mentor to several young men, and honor is an important theme in his work.  He shared some thoughts on the topic and illustrated them with stories from his ministry.
Ed also provided some information and handouts on the National Conference for Christian Grandparents in Rockwall, TX from November 2-4, 2017.
We look forward to seeing you at next month's Second Saturday Men's Breakfast!